3 Home Updates That Could Provide Major Health Boosts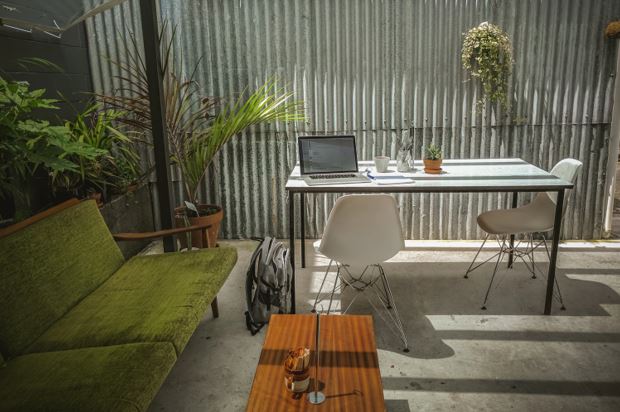 If you are interested in improving your health, it's natural to focus on enhancing your body and mind, but you may also want to improve your home. After all, your home is likely where you spend much of your time. So why shouldn't you invest in improvements that can provide big health boosts? Wondering where to start? Try these improvement projects first:
Update Outdoor Spaces for More Sunshine
Do you spend most of your time at home inside because of a lack of outdoor space? Well if so, you may want to consider adding a patio or deck to the outside of your home. Completing a patio will typically cost homeowners anywhere between $1,548 and $6,763, depending on the scope and details involved. For example, concrete runs right around $108/cubic yard, but having that concrete poured typically costs $8 – $18/square foot. Prices tend to go up if you add patterns or have concrete areas stamped, so keep this in mind when planning out your patio and outdoor projects.
If you already have a patio or deck in your backyard, HGTV suggests even budget-friendlier tips to spruce it up so you can get a little sun throughout the day. Toss a brightly colored Mexican blanket over a worn out table or add in some punches of color with low-cost pillows or throws. So why the focus on updating outdoor spaces to begin with? Well, while too much sun can be dangerous, your body needs some sunlight in order to produce vitamin D and keep your circadian rhythm synchronized. So try taking your coffee outside in the mornings or working from home outside.
Rework Bedrooms for Maximum Sleep Hygiene
Sleep deprivation is an epidemic in America, with most adults getting less than six hours of quality rest each night. Those lost hours of sleep can really start to add up quickly, and can result in increased risks for chronic diseases and higher instances of mental health issues.
If you want to avoid exposing yourself to the hazards of chronic sleep deprivation, you should consider making some changes to your bedroom first. For example, The Spruce notes that using certain colors in your bedroom can either increase or decrease your feelings of calm and relaxation. So if your room is currently a bright shade of yellow or red, consider changing things up to a more calming shade of blue, grey, or even black.
If you don't want to take on this project solo, you can always keep costs low by hiring a handyman or painter to repaint your bedroom. The average homeowner pays from $380 to $790 to hire a pro for a single room.
Maintain a Tidy and Organized Home for Less Stress
If you are really trying to stick to a small budget, but also want to enhance your health at home, you should focus on keeping things tidy. That's because multiple studies have consistently found that clutter and chronic stress are closely linked. When your home is cluttered, you are more likely to feel stressed and anxious throughout the day, even if you do not notice that clutter is causing that stress. If you do tend to feel stressed and aren't quite sure why, you should try organizing your clutter and deep cleaning your home.
The only costs you may incur while tidying your home up are from buying organizational products or renting storage, although you could hire a cleaning service to help keep things tidy at home. In addition to reducing tension and anxiety, cleaning your home can also help reduce the symptoms of allergies, congestion and asthma—which is another good reason to start keeping your home clean and organized. If you decide to hire a service for a one-time deep clean to get you started off well, for an average home you can expect it to run $115 to $400.
While working from the inside out is always a smart idea when it comes to boosting your health and wellness, it can also help to make some changes to your home. Home is not only where the heart is, it can also be the key to maintaining your physical and mental health. Make sure your home helps you get everything you need to thrive.
Writer:
Curtis Fisher | tradesbright.org